It is great when you have your own Cloudflare account, but sometimes you want to be able to provide access to other people, such as web developers and digital marketing agencies.
Ideally, you do not want to give away your own login credentials and Cloudflare has provided a way for you invite other members to gain access to your Cloudflare account.
Steps to add or invite a member to your Cloudflare account
To add a new Cloudflare member to your account, you'll need to follow these steps:
Once logged in, click on the Cloudflare logo at the top left to take you to your main account home (https://dash.cloudflare.com/)
Select the account you want to provide access to
Select Manage Account > Members on left side panel. Using the "Invite members" section, put in the email address you'd like to give access to
That's it from your end!
Cloudflare Screenshots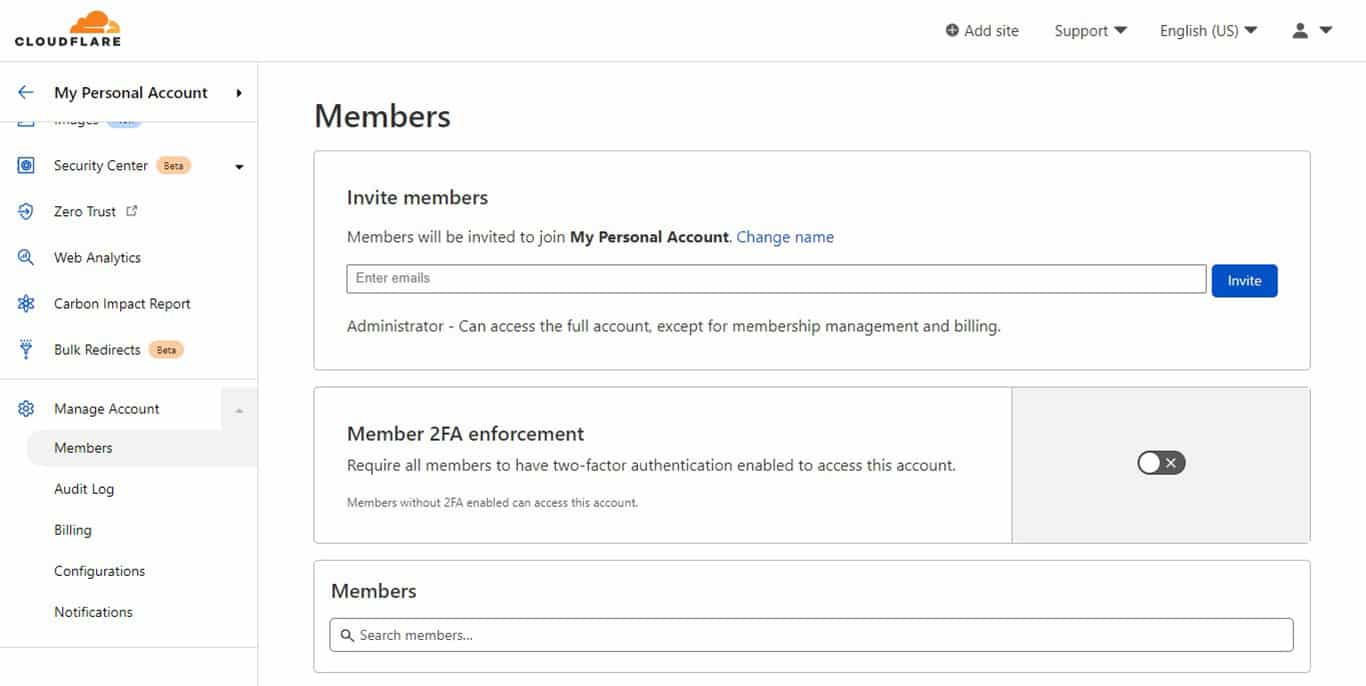 After you send the Cloudflare invite
The email address will receive a notification to accept the invitation and gain access to your CloudFlare account. You will be able to control and view who has access to your account on the members tab of your Cloudflare account in the "Members" section.
By inviting other people to your account, you are keeping your login credentials safe, your account under your ownership and control while still providing flexibile access to those that need it.
This also has the added benefit of keeping records of who does what on your Cloudflare account under the "Audit log" tab.